My name is Chip Carter and I'm the founder of M

udLotusHealth

. I'm a wellness and leadership coach and a perennial practitioner of healthy living. I also direct operations and manage the staff at the Institute of Coaching at McLean Hospital, a Harvard Medical School Affiliate. Before professional coaching I was a software geek, CIO/CTO, devout manager, furniture maker, academician and musician. See the more detailed version of my bio here.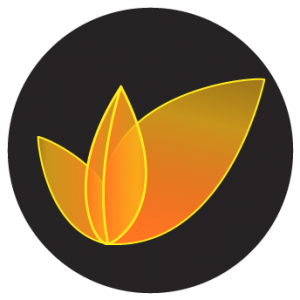 MudLotusHealth (M

L

H)

 

grew out of persistent, loosely connected threads of personal and professional experience. While I came to MLH after a diverse set of life experiments, I'm now driven by one theme; to empower my clients to optimize their wellness for high quality living.  I now spend my time coaching and researching the most modern, evidence-based ways to facilitate integrated transformation; to bring the lotus to the surface from an ordinary substrate.  I love to see the people I help get clear, connect with their vision and then thrive.
My approach (video) is driven by clients and what they care about, not any particular dogma or bias other than healthy outcomes.  I don't tell clients what to do or pressure them because that simply doesn't work, especially over the longer term.  I partner with clients to help them discover their own resources, which I honor and trust.
Anyone — with the right partnership and information — can develop the motivation and mindfulness needed to achieve a healthy, balanced lifestyle, or to serve as an effective leader.  Because MLH is client-centered and advocates for the client's support, we readily partner with other professionals who might help advance the client.
My background uniquely supports this wellness practice. I earned my undergraduate degree from Davidson College in Biochemistry. Curious and passionate about the art/science of living well, I couldn't resist five years of multi-disciplinary Masters (Summa Cum Laude) and PhD work in DC and NYC studying philosophy, cognitive psychology and comparative religions. There I discovered a passion for a variety of what are now relevant wellness topics: meditation, the challenges of personal change, creating purpose and meaning in your life, etc.
Following post-graduate work, I migrated into a software technology career, where I worked as an engineer, manager, and C-level executive in fast-paced private companies and nonprofits (Lotus/Iris, IBM, Mercy Corps, Plan International USA) while nurturing my family life in Andover, MA. From entry-level engineering to management to over six years as a Chief Information/Technology Officer and interim Chief Marketing Officer, I learned first-hand the challenges that modern professional/domestic life present to wellness.  My own wellness issues and the work/life balance issues of my colleagues led me to study and hone business coaching skills, and to practice/explore personal wellness and effective leadership. My coaching and mentoring work culminated in receiving IBM's Manager of the Year award in 2007 (nominated by my team).
As a nonprofit executive, I worked to bring wellness to the workplace, coaching other managers and helping to move organizations from wellness projects to longer-term programs.  I imperfectly but eagerly modeled work-life balance and wellness by leading wellness groups in exercise and nutrition, and by competing in local triathlons (cycling).  These professional passions and my personal experience fueled a career shift to full-time wellness and leadership coach. I've also completed a full range of post-graduate coursework with Wellcoaches, one of the few training organizations recognized by the American College of Sports Medicine.
In late 2015 I started managing the Institute of Coaching (IOC) at McLean Hospital, a Harvard Affiliate, as their Director of Operations and Marketing.  Read more about the IOC.
My practice is based in Hollis, NH, but I work with clients remotely and locally.  I teach a weekly meditation class in Andover, MA.
So thank you for visiting MudLotusHealth.  It's not really about me; it's about you and giving you access to great wellness resources.  I'm here to help you discover your best self.